About the Petal Company
The Petal Company is a floral and styling studio. Working primarily in the Bay Area we service locals as well as travel to Southern California and out of state for destination weddings.
We believe that you can find inspiration anywhere and that flowers are good for the soul.
Our passion and mission is to capture each client's style and personality in our design. Every event is custom and specifically tailored to fit our clientele to ensure that their event is perfect, magical, and THEM.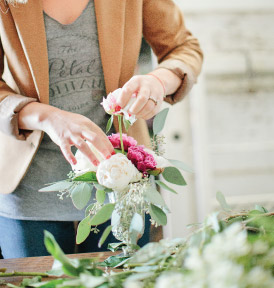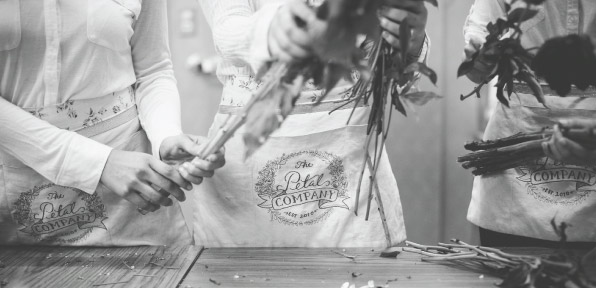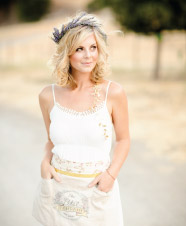 About Jessica
Jessica Dixon is the owner and founder of The Petal Company. A lifelong flower child she spent her summers helping her Mom in the garden and selling blooms from her radio flyer wagon on the side of the road. Her training and knowledge of plants and flowers is a combination of a background in landscape architecture as well as 13 years as a floral designer. Her design aesthetic is clean, simple and classic; loving greenery, crisp clean whites, and bouquets picked straight from the garden. However, she has the hardest time choosing a favorite flower as she feels all blooms are beautiful in their own way. It is not unusual to find Jessica talking or singing to the flowers, it is her passion and her happy place. She loves to create beautiful things and pours her heart and soul into each event and creation. Jessica feels truly blessed to do what she loves and to make people happy with her craft.
Jessica Featured in Click Magazine >